175th social media toolkit
SPREAD THE WORD FOR OUR CELEBRATION OF 175 YEARS OF MERCY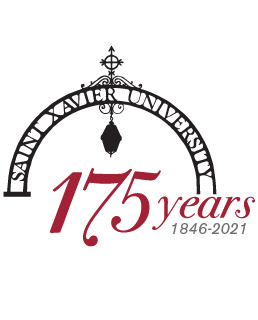 In 2021, Saint Xavier University is celebrating 175 years!
For 175 years, we have lived our mission to educate persons to search for truth, to think critically, to communicate effectively and to serve wisely and compassionately in support of human dignity and the common good, and we look forward to doing that for another 175 years!


On this momentous occasion, we invite you to use the social media resources below to share your Cougar pride in celebration of our 175th anniversary.


---
How You Can Help
First, Follow Us on Social:
Then, Join the Party!
Once we connect on social, it's time for you to share your own personal messages and photos to your followers. Be sure to use the hashtags #MercyFoundedMercyForward and#SXUCelebrates175 and tag us in your messages so we can celebrate together!
Update your profile pictures and cover photos.
Use the images below tell the world you are proud to make history on our 175th year.
Social Media Frames and Filters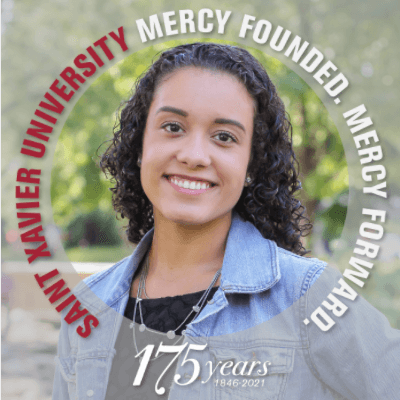 Facebook
Using the instructions available below, use keyword "SXU 175" to find 175th anniversary frames.
HOW TO: FACEBOOK FRAMES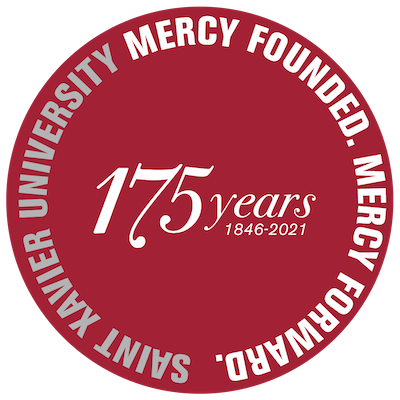 Instagram
Using the instructions available below, use keyword "SXU" to find 175th anniversary stickers.
How to: Instagram Stickers
Not sure where to get started?
Check out some of our sample posts below:
Saint Xavier University is celebrating its 175th anniversary in 2021! Join us and learn more here #MercyFoundedMercyForward #SXUCelebrates175
I'm so thrilled to be a Cougar and carry on the legacy of 175 years of fellow Cougars! Proud to say I've been a Cougar for __ years. #SXUCelebrates175
Saint Xavier was founded on Mercy, and 175 years later, we continue to live it every day. #MercyFoundedMercyForward
SXU is thrilled to celebrate 175 years of educating students for competence, character and career success. #SXUCelebrates175
Saint Xavier University is the first Mercy institution in the United States, and we are proud to continue our mission of living in Mercy 175 years later! #SXUCelebrates175
This is one of my favorite memories of SXU (share memory). Now it's your turn! Join our 175th anniversary celebration by sharing some of your favorite SXU memories. #SXUCelebrates175
Faculty and staff have worked together for 175 years to provide our students with a transformative education. Here's to another 175! #SXUCelebrates175
Don't forget to post throughout the entire year for this milestone!
Follow along with us to see an array of photos and memories throughout 2021 that show our gratitude for your excellence and our pride for our longevity.
Have a great photo you think we should share?
Email us your pictures and suggested captions to share on social media!
Email Us