Welcome Message from the CAS Dean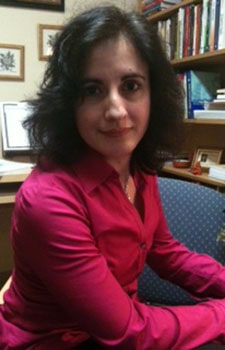 Welcome to the College of Arts and Sciences (CAS) at Saint Xavier University, where you will find an exciting, challenging and inclusive learning community. The CAS educational experience is responsive to the challenges of the 21st century and will open doors to careers that make a difference. Here, you will explore new ideas to discover your pathway to a successful and stimulating professional future.
Inspired by the rich history of the Sisters of Mercy, we strive to educate the whole person through a liberal arts education that prepares you to take on the concerns of our times, develop responsible citizenship habits and cultivate a lifelong passion for learning in service to the common good. Educating individuals to build a better world is at the heart of the Saint Xavier mission, and we will help you cultivate a more discerning mind and compassionate heart.
We provide countless opportunities to understand complex ideas and sharpen the skills that will set you apart. Our engaging, relevant curriculum offers first-year seminars, interdisciplinary minors, internships, field experiences and research opportunities. Within the STEM fields, you will be immersed in not only learning, but doing science. Our strong relationships with community partners and research centers offer unique possibilities to prepare you for exciting careers after graduation.
CAS faculty view their profession as a higher calling. They are enthusiastic, innovative, accessible and focused on outstanding teaching and advising. Our dedicated faculty have designed rich, rewarding and rigorous educational experiences in a small class setting built for meaningful interaction and dialogue. I invite you to explore our departments and course offerings to learn more about the faculty who bring our mission to life.

Please feel free to contact the Dean's Office at 773-298-3091 or casFREESXU if you have any questions. We look forward to working with you for a better and brighter world.
Gina Rossetti, Ph.D.
Interim Dean, College of Arts and Sciences