Welcome Message from the Dean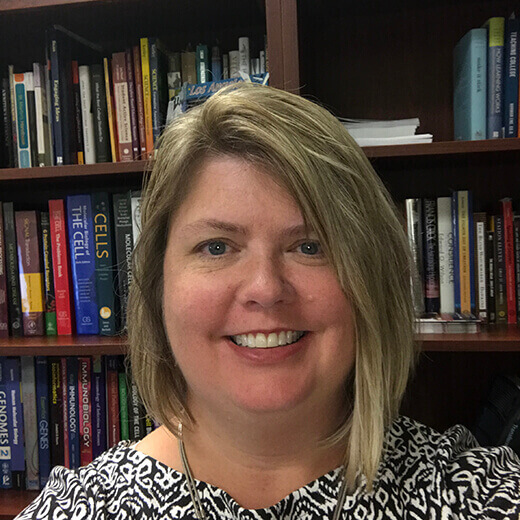 Welcome to the College of Arts and Sciences, the heart and soul of Saint Xavier University. The College (CAS) offers all undergraduate students a rigorous and forward-looking education in the liberal arts and sciences and offers opportunities for students to major or minor in more than ninety programs. CAS is a great place to explore fields of study that educate the whole person and open doors to careers that make a difference.
The hallmark feature of CAS is its intellectual diversity and breadth of learning. Students encounter exciting courses and programs throughout the CAS curriculum. First year seminars, music ensembles, interdisciplinary minors, internships and research opportunities are just some of the College's offerings. The University's long history of integrating liberal education in the arts and sciences with preparation for life and livelihood are at the center of the College's mission. In CAS, we understand that narrow career preparation results in one thing: narrowness of mind. In today's complex world, the best education is one that prepares students for the unexpected by fostering creativity, flexibility, curiosity and innovation. This requires an education that is grounded in the traditions of liberal education and responsive to the challenges of our twenty-first century world. The CAS faculty is committed to helping students learn how to meet the challenges of our times -- locally and globally -- by creating opportunities inside and outside the classroom to better prepare students for responsible citizenship.
I invite you to learn more about the departments, programs and faculty that comprise the College of Arts and Sciences and to learn how the College lives the mission of the University: "to educate persons to search for truth, to think critically, to communicate effectively, and to serve wisely and compassionately in support of human dignity and the common good."
Please feel free to contact the Dean's office at 773-298-3091 or cas@sxu.edu if you have any questions.
Robin Pals Rylaarsdam, Ph.D.
Dean, College of Arts and Sciences