Computer Science: An Innovative, Groundbreaking Field
As the COVID-19 pandemic struck the United States in early 2020, more people than ever before scrambled to transition their education, work and even medical appointments online. The world became reliant on computers for shopping, ordering food and connecting with family and friends. As life shifted online and internet usage skyrocketed, technology experts played critical roles in ensuring the security, speed, efficiency and positive user experience of computer systems. Even as the world prepares for a return to normal, the unexpected need to shift changed how we view working, learning and connecting, with many organizations adopting remote or hybrid options and many businesses recognizing the flexibility and convenience of online offerings, making computing innovation vitally important well into the future.
The computer science field is among the fastest growing occupations in the United States. According to the U.S. Bureau of Labor Statistics, careers related to a degree in computer science are forecast to increase in employment by average of just over 10% by 2028. At Saint Xavier University, (SXU) the Master of Applied Computer Science (MACS) program is designed to help further students' understanding of the computational systems and technologies that impact and shape our world.
How do you get started in computer science?
As the demand for computer science experts rapidly increases, there is more opportunity than ever before for people from varied backgrounds to advance in computer science - even if you don't have an undergraduate computer science degree! Saint Xavier's MACS program is designed for everyone, tailored for career changers venturing into computer science. SXU's three bridge courses in programming, networking and database focus on preparing students with the skills needed to succeed in the MACS foundation specialization courses, creating a clear pathway to a successful career in technology.
The MACS seven core courses represent an integrated curriculum with faculty expertise and coaching involving data visualization, internet communication processes, business analysis and design, and more. Faculty come from industry positions in related fields and offer expertise, mentorship and support.
"Strong leaders are needed in the technology field, and Saint Xavier students are prepared to sustain a lifelong contribution in their careers through theoretical and practical understanding. The technology field changes quickly, so we prepare our MACS students for technology changes and career shifts to discover the best in themselves and be prepared to meet the demand and excel," said James Vanderhyde, Ph.D., chair of the Computer Science Department.
Saint Xavier's MACS graduate program takes only one to two years to complete, allowing you to start within the booming industry more quickly. With 36 credit hours in total and a fully-online program, you can continue your education around your busy schedule.
Request Information
Want to know more about graduate programs at Saint Xavier University? Please fill out the form below!
Loading...
How do you want to contribute to the world of computer science?
With five different uniquely-designed tracks to choose from at SXU, you'll dig deep into the technical strategies and techniques used in target industries. You'll engage in high-impact learning in the classroom, where you'll immerse yourself into actual employer practice and design, program and create the same way you will in your future career.

While computer science involves the theory and practice of how computers work and focuses on programming, algorithms, software and operating systems, data science is more interdisciplinary and involves data analytics, statistics, research methods and processes and more. Working in data science, you will:
research methods, measurement and statistical techniques
use scientific methods, processes and algorithms to analyze, manage and extract knowledge and insights from structured and unstructured data
visualize data using various data visualization techniques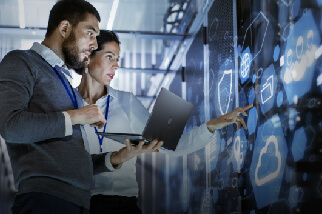 Networking and Cyber Security

A networking and cybersecurity professional is one of the most important employees of an organization, serving as a protector of critical infrastructures. Working as a digital forensics technician, network administrator or network architect, you'll combat cyber attacks and:
build, evaluate, analyze and manage secure networks
protect valuable data devices and sensitive information
create or revise security policies and procedures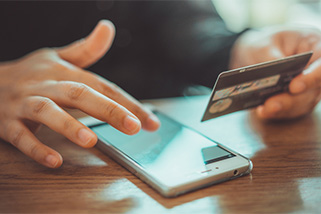 On the software engineering track, you'll build upon your technical creativity by learning software design, software processes, and computer system architecture and design. While those new to the field generally begin as programmers, a master of science allows more for more opportunities. As a software engineer, you'll:
evaluate and analyze complex software systems
develop effective and cost-efficient solutions to overcome technical challenges
employ various agile methodologies to build complex real-world software systems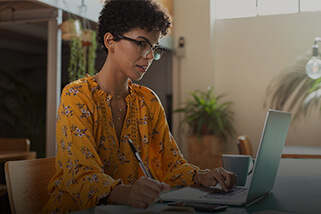 Web developers are leaders in the field, using both creative and analytical skills for programming language that leads to great user experiences on web applications. Working in web development, you'll:
develop professional and complex mobile apps
program and manage data on the cloud
coding languages on the server-side development (ASP, Java, Python, Ruby, etc.), the front end (CSS, HTML, etc.) or both
customize various types of open source software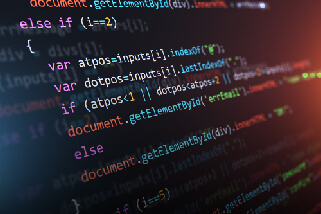 The General track puts you in the position to acquire skills within the other four tracks, giving you the choice of which courses fit your career aspirations. With your general MACS degree, you can:
work in web administration or e-business
work in a wide range of interesting and rewarding careers in various sectors
What can you do with a graduate degree in computer science?
With more companies embracing technology, the computer science field is consistently evolving, providing endless opportunities for a career in computer science. Among other positions, graduates are prepared to work as:
software developers
systems engineers
network engineers
data scientists
data architects
data engineers
business analysts
data analysts
information security analysts
web developers
database administrators
game developer
Within the computer science field, you'll get to flex your technical creativity, conduct cutting-edge research and contribute to improvements in science, medicine and business. With median salaries for the computer science field between $63,120 and $109,020 and the opportunity to make your own schedule as a freelancer, the computer science field offers stability, flexibility and growth.
"The hiring outlook for students who graduate with a master's degree in computer science is excellent and can be life-changing. There is exciting, high-paid work that is very rewarding because you get to solve real problems for real people," said Vanderhyde.
How will you change the world through innovation?
If you are a curious, analytical, lifelong learner and enjoy problem-solving, deciphering codes, learning new languages and keeping up with the trends of technology, what are you waiting for? Computer science is the ideal career choice for you, so immerse yourself in the exciting, evolving field with a MACS degree from Saint Xavier today!