Master of Science in Nursing: Executive Leadership Track
Take a High-Level Approach to Improving Care
Learn leadership tools and techniques that support superior patient care.
The online Master of Science in Nursing in Executive Leadership from Saint Xavier University offers you the managerial skills, administrative expertise and critical thinking ability to lead a nursing department or unit.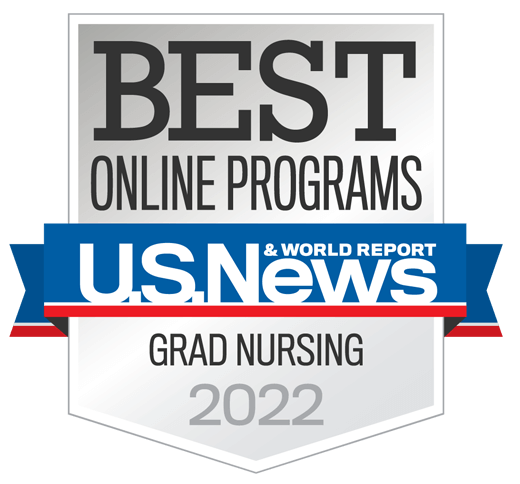 Top 10 Online Graduate Nursing Program
U.S. News & World Report (2014-2022)
Start Date
August 22, 2022
Cost
Tuition Per Credit Hour: $750
Credit Hours to Complete: 35
Approximate Cost: $26,250
Improve Systems and Patient Outcomes
There is a critical need for skilled administrative leaders with graduate nursing degrees.
The online MSN executive track gives you the ability to impact and improve systems and processes to improve patient outcomes.
Coursework prepares you for the Nurse Executive, Board Certification exam (NE-BC) and the Nurse Executive, Advanced Board Certification exam (NEA-BC) upon completion of administrative employment.
The Executive Leadership curriculum covers all major administrative and organizational aspects of nursing practice, including:
Assessing and implementing quality and safety protocols and measurements
Budgeting
Project management
Strategic planning for workforce, technology and equipment needs
Regulatory compliance
Conflict management
The curriculum in this online nursing master's degree program is applicable to executive nursing careers in all health care settings, such as:
Hospitals
Doctors' offices
Rehabilitation centers
Hospices
A Top-Ranked Nursing Program
Request Information
Want to know more about graduate programs at Saint Xavier University? Please fill out the form below!
Loading...
Alumni Testimonials
I didn't have to choose between time with my family, work responsibilities, or school. I could really do [the coursework] at times that were convenient for me.
The engagement of the faculty was really impressive. The instructors were able to ask questions that made you dig deeper into concepts. They were also able to give individual support. I felt that they really wanted me to succeed. It was clear to see that each of the faculty not only had a strong understanding of the content, but they were able to relate it to real life experiences.
Would you like to learn more?