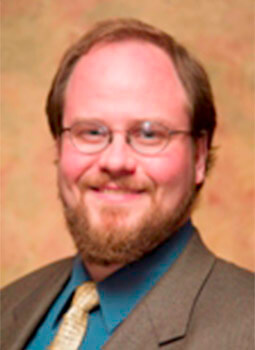 FACULTY AND STAFF
Michael Bathgate
| | |
| --- | --- |
| Title: | Professor |
| Office: | Warde Academic Center |
| Phone: | 773-298-3027 |
| Email: | bathgate@sxu.edu |
| Department: | Religious Studies |
---
Biography
The nineteenth-century scholar F. Max Müller argued that Goethe's famous maxim on language applies equally to religion: "He who knows one, knows none." The study of religious worldviews, values, and practices other than one's own provide us with invaluable conversation partners, as well as a perspective from which to examine one's own commitments.
As a historian of religions, I am principally interested in religion as a human phenomenon -- not only the ways in which religion addresses "the unsolved riddles of the human condition" described by the Second Vatican Council, but the ways in which those riddles (and their answers) reflect the historical contexts in which they appear.
---
Education
Highest Degree Earned
Name of University
Highest Degree Earned
Name of University
Areas of Specialization
Medieval Japanese religious history
Religious narratives (myth, hagiography, etc.)
Religious contact, conflict and mutual influence
Comparing religions
The Catholic Liberal Arts
---
Courses Taught
RELST 175: First Year Seminar: Telling Sacred Stories
RELST 240: The Religious Other
RELST 241: The Hindu Tradition
RELST 242: The Buddhist Tradition
RELST 244: Religious Traditions of East Asia
RELST 249: The Islamic Tradition
RELST 355: Seminar in Comparative Religions
---
Presentations
"The Anecdotal Imagination: Narrating the 'Secular' in Medieval Japan," Sacred Literature, Secular Religion: A Conference on Cultural Practices, 2015
"Tenjiku, Shintan, Honchō: Space, Time and Entropy in the Konjaku monogatarishū," AAR, 2013 Annual Meeting
"Wittgenstein's Lion and the King's Nine-Colored Deer: Speaking with (and about) Animals in the Konjaku Monogatarishū," AAR, 2012 Annual Meeting
"Living Relations? The Texts and Contexts of Medieval Japanese Ecology," Southeastern Conference on the Study of Religion, 2011 Annual Meeting
"From Principle to Practice: The Unexpected Challenges and Benefits of Universal Instructional Design" (with Linda Bathgate), 2010 International Conference on Higher Education and Disability (Innsbruck)
"Reading the Writing on the Wall: Visualizing One University's Mercy Mission in a Cosmopolitan World," 2010 Conference for Mercy Higher Education Symposium
Publications
"Jakushin's Dogs and the Goodness of Animals: Preaching the Moral Life of Beasts in Medieval Japanese Tale Literature," in Jonathan Crane, ed., Beastly Morality: Animals as Moral Agents (Columbia University Press, 2015), pp. 174-91.
"Who Decides? Encountering Karma and Catastrophe in the Catholic Liberal Arts," in Karen Eifler and Thomas Landy, eds., Becoming Beholders: Cultivating Sacramental Imagination and Actions in College Classrooms (Liturgical Press, 2014), pp. 191-204.
"Stranger in the Distance: Pilgrims, Marvels and the Mapping of the Medieval (Japanese) World," Essays in Medieval Studies 25 (2008), pp. 129-144.
"Exemplary Lives: Form and Function in Pure Land Sacred Biography," Japanese Journal of Religious Studies 34/2 (2007), pp. 271-303.
The Fox's Craft in Japanese Religion and Folklore: Shapeshifters, Transformations and Duplicities (New York: Routledge, 2004)