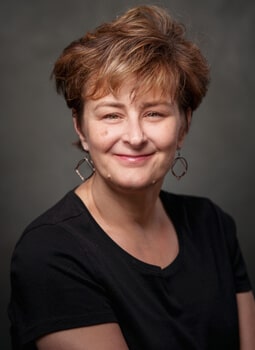 FACULTY AND STAFF
Felicia Fitzgerald
| | |
| --- | --- |
| Title: | Asst Professorial Lecturer |
| Office: | Warde Academic Center |
| Phone: | 773-298-3708 |
| Email: | ffitzgerald@sxu.edu |
| Department: | Nursing |
---
Biography
Felicia Fitzgerald, MSN, RN, RNC-OB, C-EFM, became an adjunct clinical instructor at Saint Xavier University in 2021, transitioning to a full-time assistant professor in 2022. She enjoys supporting on-site clinicals as well as leading in-class content among undergraduates.
Fitzgerald is passionate about helping both students and patients better understand concepts that will contribute to better health outcomes across their lifespans. She spent 21 years as a bedside nurse in a level II labor and delivery unit and seven years providing continuing education to obstetrics health care providers (both physicians and nurses), as well as in other areas before transitioning to undergraduate education. She takes pride in helping people reach their personal "aha!" moments, no matter their experience levels.
Fitzgerald is a dog lover, grandmother of two, and self-proclaimed foodie - in no particular order.
---
Education
M.S. in Nursing, Nurse Educator
Saint Xavier University (2020)
B.S. in Nursing
Lewis University (2013)
A.D. in Nursing
Moraine Valley Community College (1987)
Areas of Specialization
Teaching Areas: Maternal-Newborn Nursing
Clinical Expertise/Practice Areas: Inpatient Obstetrics, Labor and Delivery, Fetal Heartrate Monitoring
---
Certification/Licensure
Licensed as a Registered Nurse (RN) in:

Illinois since 1988
Current active out-of-state licenses in Georgia, Kentucky, New York, Ohio, Rhode Island, Tennessee and Texas

Certificates:

Inpatient Obstetric Nurse (National Certification Corporation), RNC-OB since 2011
Electronic Fetal Monitoring (National Certification Corporation), C-EFM since 2015
Memberships
Association of Women's Health, Obstetrics and Neonatal Nurses (AWHONN)
Sigma Theta Tau International (STTI), Alpha Omicron Chapter
Specialized Clinical Interests
AWHONN Consultant FHMCAT (Fetal Heart Monitoring Case Assessment and Testing) Online Education Update, 2017
Illinois Department of Public Health (IDPH) OB Hemorrhage Update, 2016
March of Dimes Perinatal Nursing Advisory Committee, 2015-2018
Huggies Nursing Advisory Council, 2015-2018
Illinois Perinatal Quality Collaborative (ILPQC) OB Advisory Committee, 2014-2018
---
Courses Taught
NURS 220: Holistic Assessment
NURSP 436: Nursing Care of Childbearing Family
Selected Honors/Awards
STTI Alpha Omicron Chapter, Excellence in Mentoring (April 2018)
---
Presentations/Publications/Productions
Fitzgerald, Felicia (2017), "Every Change Matters - All 10,000 of Them," Allnurses.
Fitzgerald, Felicia (2017), "5 Ways to Set the Stage for Mindful, Supportive Diapering," AskDrSEARS
Fitzgerald, Felicia (2017), "The Link Between Oral Health, Health and Perinatal Health," presented at the Perinatal Nursing Symposium, Rockford, Ill.
Fitzgerald, Felicia (2017), "Documentation and Litigation," presented at the Conference of the Illinois Section of AWHONN, Peoria, Ill.
Faifer, Felicia (2016), "Labor Support: High Tough, Low Tech," presented at March of Dimes 41st Annual Perinatal Nursing Conference, Chicago, Ill.
Fitzgerald, Felicia (2016), "Hypertension in Pregnancy" and "Litigation and Defensible Documentation," presented at Fairbanks Memorial Hospital, Fairbanks, Ark.
Dore, Sharon, Esser, Media, Fitzgerald, Felicia, Kelley, Kelli, Kuller Joanne, Ludwig, Sue, Peterman (2016), "Every Change Matters: A Guide to Developmental Diapering Care," Huggies Nursing Advisory Council (Kimberly Clark Worldwide).
Schy Debbie, Arnold, Nancy, Faifer, Felicia, Haley, Jayne, Randazzo, Pam, Rodriguez, Angela, Sabini, Myra, Scott, Shirley (2014), "Developing Multidisciplinary Electronic Fetal Monitoring Case Review," poster presentation at March of Dimes 39th Annual Perinatal Nursing Conference, Chicago, Ill.