Prepare for a Leadership Role

Saint Xavier's online MSN program is highly respected and much lauded, and it can catapult you into an advanced leadership role in nursing. Enroll in our online MSN program and learn the management, educational, clinical or business skills you need to deliver superior patient care and take your career to new levels.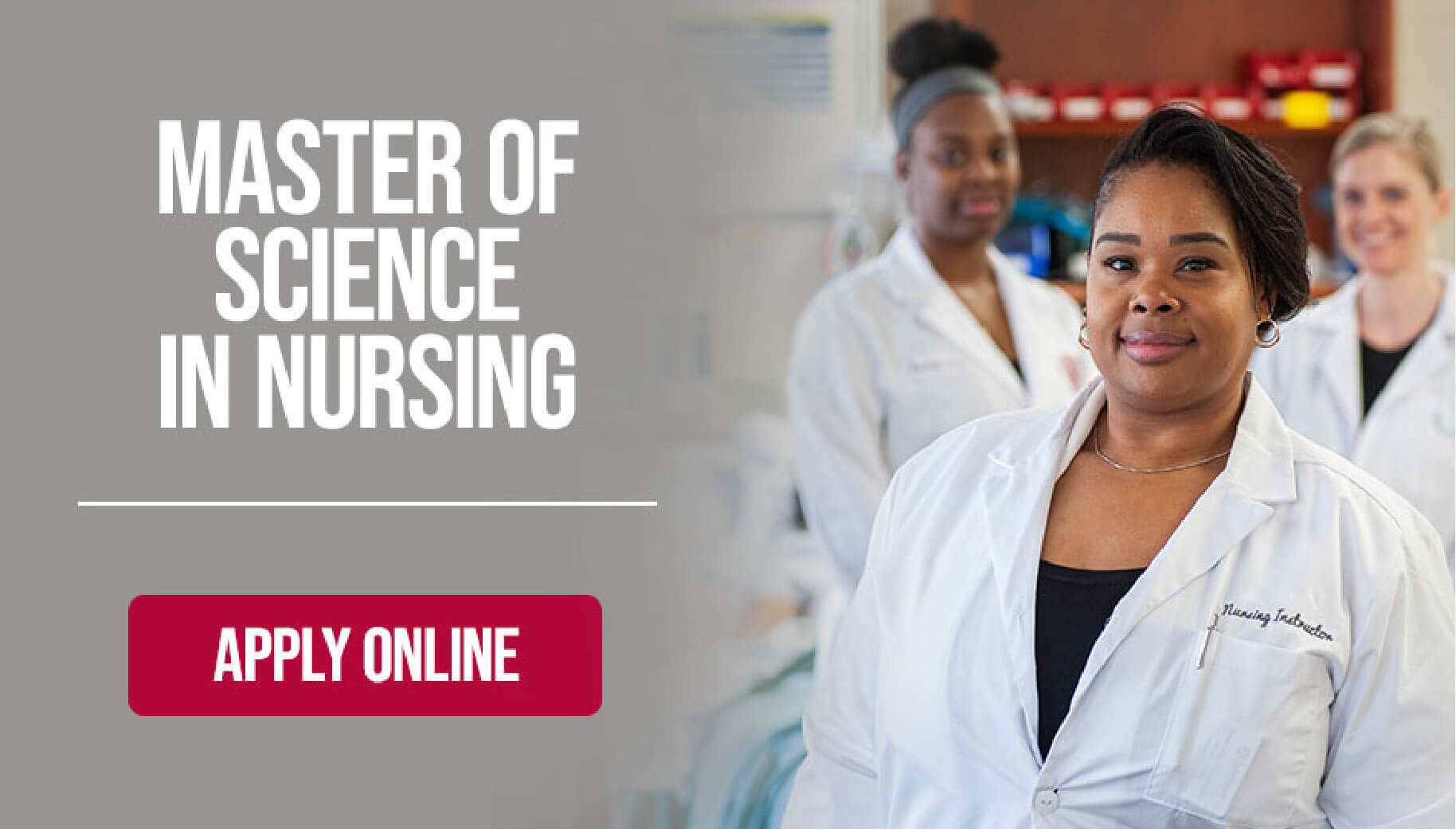 Three Tracks to choose from
These nationally recognized, CCNE-accredited online MSN programs help you take charge of integrating the most up-to-date evidence-based practices with new technologies and effective communication strategies into patient care. You will emerge as a leader in your area of practice empowered to positively impact positive outcomes.
The learning outcomes of each track are applicable to a variety of settings, making Saint Xavier's online Master of Science in Nursing programs a flexible education experience you can call on throughout your career.
The online MSN offers three tracks for taking charge of the design and delivery of superior patient care:
Testimonials
"Many of the professors were also working on further degree work themselves and actively engaged in roles within nursing, research, and leadership. This enabled them to understand the roles we all were juggling during degree work and gave them a more comprehensive view of nursing's opportunities and challenges beyond the academic realm."
"I wanted to attend a school with a strong mission to serve others and a school that kept the foundation of faith and social justice at the core of their academic programs. Saint Xavier was also highly ranked for online graduate nursing programs which helped confirm my decision to apply."
Request Information
Want to know more about graduate programs at Saint Xavier University? Please fill out the form below!
Loading...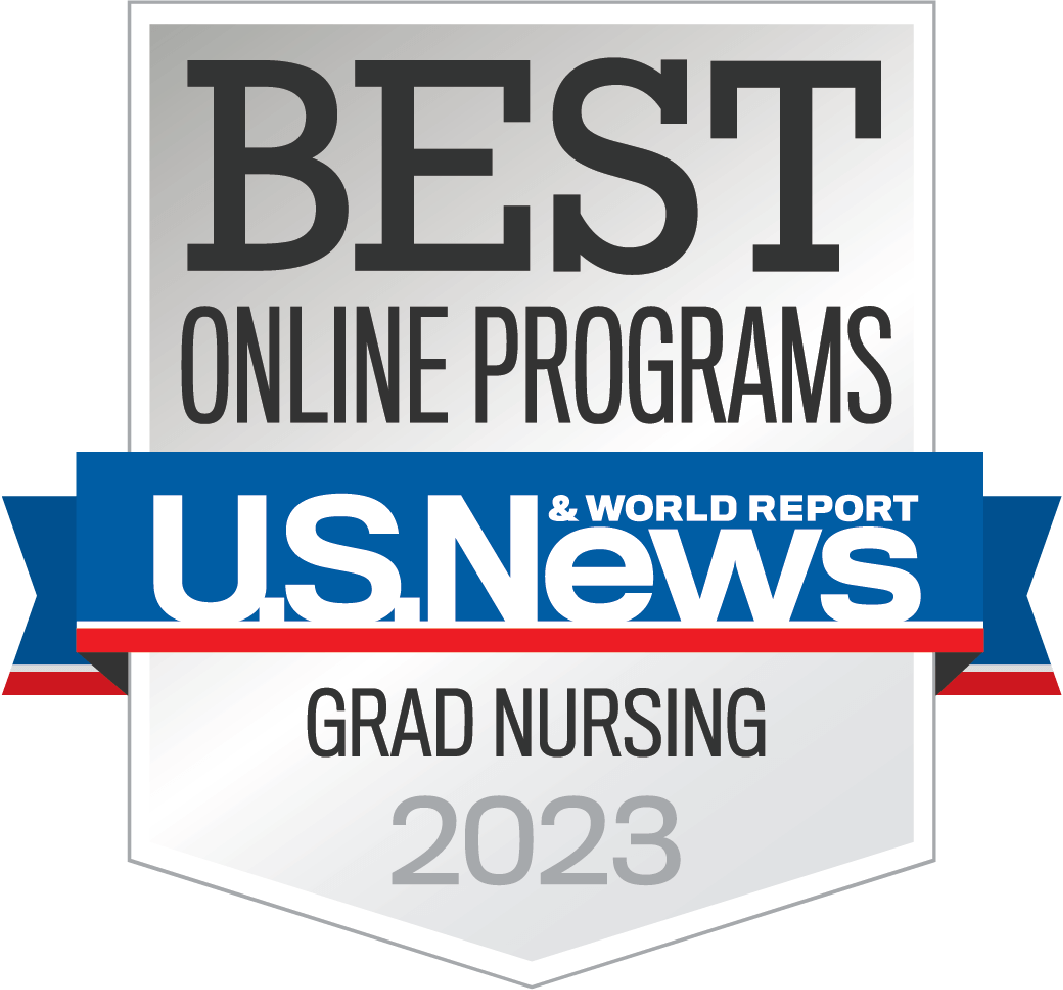 Top 5 in the Nation
U.S. News & World Report (2023)
Top 5. High ROI. High Value.
Choose a high-quality nursing education that is affordable, accessible and immediately applicable.
Saint Xavier University as well as the School of Nursing and Health Sciences Division and its programs are consistently recognized for their educational quality.
The master's and baccalaureate degree programs in nursing at Saint Xavier University are accredited by the Commission on Collegiate Nursing Education (CCNE).
Ranked No. 5 in the Nation for Best Online Graduate Nursing Program (2023) by U.S. News & World Report.
In 2018, the National League for Nursing (NLN) designated the School of Nursing and Health Sciences Division as a Center of Excellence in Nursing Education for the fourth time. The School is one of only 40 schools in the U.S. to receive this distinction.
Prepare for certification exams as you study.
Tuition Assistance and Discounts
Employer Assistance
Select organizations are eligible for tuition assistance. Speak with a graduate admissions counselor for more information.
Clinical Partner Discount
The 20-percent clinical partner tuition discount can be taken advantage of by students enrolled in SXU's graduate program who are employed as a .5 or greater (40 hours per pay period) status in a clinical setting where our School of Nursing undergraduate nursing students are able to conduct clinicals on an ongoing, consistent basis. A consistent basis of which students are hosted by the clinical site is defined as 2 years or more.
Those students working in the same identified clinical setting with a work status of .4 or less, will be eligible for a 10-percent tuition discount.
Please note that the above discounts cannot be combined with any other discounts.
Be a Recognized Leader Today
Learn more about your path to nursing leadership with the online MSN degree programs at SXU. For questions about the program or the application process please contact us at graduateadmissionFREESXU or call 773-298-3053.