/
/
/
SXU's Jacqueline Battalora quoted in Daily Southtown on safety after 9/11 attacks
SXU's Jacqueline Battalora quoted in Daily Southtown on safety after 9/11 attacks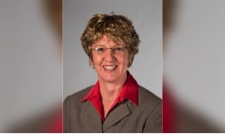 Saint Xavier University's (SXU) Dr. Jacqueline Battalora, professor of sociology, anthropology, and criminal justice, was recently quoted in the Friday, September 9 issue of the Daily Southtown. The article addressed how young teens will never understand a world where the United States borders felt safe, as they were born the following year after the 9/11 attacks.
Battalora is a former Chicago police officer and the author of the 2013 book entitled, "Birth of a White Nation: The Invention of White People and Its Relevance Today." Dr. Battalora holds a Ph.D. from Northwestern University and has engaged in anti-racist training since the mid-1990s.
View a PDF version of Battalora's article.
---