Op-Ed Alert: SXU's Brad Nelson on China setting sights on regional dominance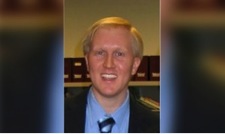 Saint Xavier University (SXU) Department of History and Political Science Professor Brad Nelson recently wrote a column in the Thursday, March 17 issue of Global Risk Insights discussing China setting its sights on regional dominance. In the article, he specifically addresses how China has recently embarked on an increasingly aggressive campaign to assert its military and economic dominance in the South China Sea (SCS) and eastern region.
Prof. Nelson's research explores security dynamics in Asia, with an emphasis on Indonesia and maritime security. Additionally, he is the president and co-founder of Center of World Conflict and Peace (CWCP), an independent, non-partisan think tank that focuses on international politics and security.
---