News Alert: SXU's Bruce Lipman quoted in Chicago Sun-Times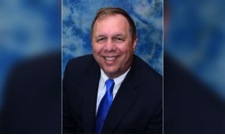 Saint Xavier University's (SXU) Graham School of Management (GSM) Director of Graduate Programs Bruce Lipman was recently quoted on CeaseFire and how it could end violence in Chicago in the Friday, August 5 issue of the Chicago Sun-Times. Specifically, Lipman addressed his opinion on CeaseFire and his experience working in the field as a police lieutenant who ran the Police Academy under former superintendent Gary McCarthy.
Lipman is a 29-year police department veteran and architect of a Chicago police training program that has become a model for the nation and a part of President Obama's Task Force Report on 21st Century Policing.
---