/
/
/
SXU's Commencement ceremonies gained attention from NBC Nightly News and Bloomberg Business
SXU's Commencement ceremonies gained attention from NBC Nightly News and Bloomberg Business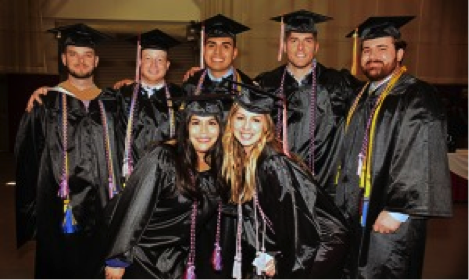 SXU held its 170th Annual Commencement ceremonies during the weekend of May 6 and 7, where a total of 975 graduates were celebrated. The weekend's ceremonies was filled with tears of joy and pride, laughter and an overall sense of accomplishment by students and administration alike.
The annual festivities incorporated an exciting line-up of speakers this year, which included Dorri McWhorter, CEO of YWCA Metropolitan Chicago, Actor/Comedian and South Side Chicago native George Robert Wendt III, and President and CEO of Mercy Home for Boys & Girls Rev. L. Scott Donahue. This line-up gained not only the attention of SXU graduates but various media outlets throughout the Chicagoland area.
The ceremonies received some national media attention through both NBC's Nightly News and Bloomberg Business. The following are media outlets that featured SXU's Commencement ceremonies:
Daily Southtown (pre-ceremony coverage)
WCIU-TV's You and Me (Facebook)
Daily Southtown (post-ceremony coverage)
Evergreen Park Courier (print only)
Mount Greenwood Express (print only)
Missed the Commencement ceremonies? No problem, watch them here!
---