/
/
/
SXU's Graham School of Management hosts Speaker Series Mentoring Event -- September 29
SXU's Graham School of Management hosts Speaker Series Mentoring Event -- September 29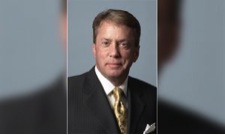 Saint Xavier University's (SXU) Graham School of Management (GSM) will host their annual Speaker Series Mentoring Event on Thursday, September 29 from 11 a.m. to 1 p.m. in Warde Academic Center's Butler Reception Room. The event welcomes Terrence A. Duffy, executive chairman and president of CME Group, to serve as the keynote speaker. His presentation is entitled, "Perspective from the Corner Office: Finding Success in Today's Business World." This discussion follows along with GSM's Mentoring Program where students can meet their mentor/advisor, plan their professional career path and learn the importance of planning for the future.
Duffy has served as executive chairman and president of CME Group since 2012. He is responsible for overseeing the world's leading and most diverse derivatives marketplace. He has been a CME member since 1981 and a board member since 1995. Duffy was appointed by President Bush and confirmed by the U.S. Senate in 2003 as a member of the Federal Retirement Thrift Investment Board (FRTIB), a position he held until 2013. The FRTIB administers the Thrift Savings Plan, a tax-deferred retirement savings plan for federal employees. Currently, Duffy serves as co-chair of the Mayo Clinic Greater Chicago Leadership Council, vice chairman of the CME Group Foundation and president of the CME Group Community Foundation.
Duffy is a member of the Economic Club of Chicago, the Executives' Club of Chicago and the President's Circle of the Chicago Council on Global Affairs. He also has been recognized as one of the top 100 Irish Business Leaders by Irish America Magazine. Duffy attended the University of Wisconsin-Whitewater. In 2007, he received a Doctor of Humane Letters from DePaul University.
Please RSVP by Monday, September 26. For more information, please contact Nicholas Mancari at 773-298-3603 or mancariFREESXU.
---