News Alert: SXU's Homecoming Week Celebration previewed in Binge Magazine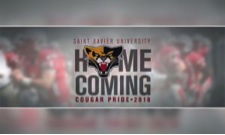 Saint Xavier University (SXU) was recently featured in the Thursday, September 22 issue of Binge Magazine. The article recalled the history behind Chicago's South Side neighborhood, Mount Greenwood's Irish heritage. Additionally, the article focused on one of the iconic landmarks of this neighborhood, SXU. Reporter Samantha Wascher discussed what makes the University so unique and even previewed the upcoming 2016 Homecoming Week Celebration.
To view a PDF friendly version of this article, click here.
---