/
/
/
News Alert: SXU's Jacqueline Battalora was quoted in the Daily Southtown on giving thanks this holiday season
News Alert: SXU's Jacqueline Battalora was quoted in the Daily Southtown on giving thanks this holiday season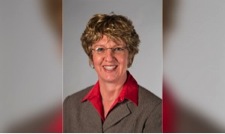 Saint Xavier University's (SXU) Dr. Jacqueline Battalora, professor of sociology, anthropology, and criminal justice, was recently quoted in the Tuesday, November 22 issue of the Daily Southtown. The article addressed how all people this holiday season should take a moment to give thanks and appreciate the value of different opinions and how it can be advantageous to society, not riddled with hate. Specifically, Dr. Battalora discussed there is a cause for hope in these post-election times, even for people who don't agree with the outcome.
Dr. Battalora is a former Chicago police officer and the author of the 2013 book entitled, "Birth of a White Nation: The Invention of White People and Its Relevance Today." Dr. Battalora holds a Ph.D. from Northwestern University and has engaged in anti-racist training since the mid-1990s.
To view a PDF friendly version of this article, click here.
---