News Alert: SXU's Jacqueline Battalora was mentioned in Teaching Tolerance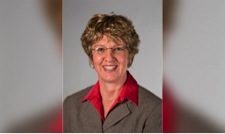 Saint Xavier University's (SXU) Dr. Jacqueline Battalora, professor of sociology, anthropology, and criminal justice, was recently mentioned in the latest edition of Teaching Tolerance's article, "Why Talk about Whiteness?" In the article, it discusses Dr. Battalora's studies of legal and historical construction of whiteness in the United States, as well as gives a preview to her 2013 book entitled, Birth of a White Nation: The Invention of White People and Its Relevance Today.
Dr. Battalora is a former Chicago police officer and holds a Ph.D. from Northwestern University. She has engaged in anti-racist training since the mid-1990s.
---