Op-Ed Alert: SXU's Jacqueline Battalora talks white privilege in Daily Southtown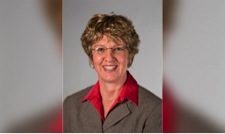 Saint Xavier University's (SXU) Dr. Jacqueline Battalora, professor of sociology, anthropology, and criminal justice, wrote an article in the Friday, February 5 issue of the Daily Southtown. Her article discussed the concept of white superiority and its impact within society. Specifically, Prof. Battalora addressed that acknowledging and disowning this privilege is a critical step that can lead toward racial equality.
Dr. Battalora is a former Chicago police officer and the author of the 2013 book entitled, "Birth of a White Nation: The Invention of White People and Its Relevance Today." Dr. Battalora holds a Ph.D. from Northwestern University and has engaged in anti-racist training since the mid-1990s.
---