/
/
/
SXU Alumnus James Sledge named Comcast's Vice President of State Government Affairs
SXU Alumnus James Sledge named Comcast's Vice President of State Government Affairs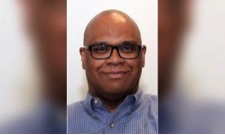 Saint Xavier University (SXU) alumnus James Sledge was recently named Comcast's vice president of State Government Affairs. In his new role, Sledge will be responsible for managing state, legislative and public policy matters for Comcast in the state of Illinois.
Sledge is a Chicago resident and received his Bachelor's degree in History and Political Science from SXU and then went on to receive his Law degree from the University of Notre Dame in South Bend, Ind.
He has two decades of government experience in legislation, procurement, labor relations, community outreach, public policy advocacy and technology. A licensed attorney, Sledge spent eight years in the Cook County's State's Attorney's Office, where he successfully prosecuted child support and domestic violence cases. He spent another eight years with the State of Illinois, where he served as director for four state agencies, handling issues ranging from amendments to the Illinois Human Rights Act to allow for a cause of action for discrimination based on sexual orientation, overhaul and automation of the state's unemployment benefits system and elimination of the state's chronic holdover lease issue, to implementation of procurement reforms. Sledge also has held senior positions with the Chicago Transit Authority and most recently served as the executive officer for the Cook County Medical Examiner's Office.
Join SXU in congratulating Sledge on this huge accomplishment; continue to make SXU proud!
---