News Alert: SXU's Julie Reinhart quoted in Daily Southtown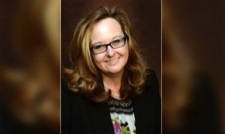 Saint Xavier University's (SXU) School of Education (SOE) Professor Julie Reinhart, Ph.D., recently was quoted in the Wednesday, November 2 issue of the Daily Southtown discussing teachers' plans to balance homework and family time. In the article, she addressed the importance of students having a choice in their homework as a way to encourage them to become motivated and seek learning on their own.
To view a PDF friendly version of this article, click here.
---