News Alert: SXU's Kathryn Tibbits quoted on the "man cold" in DNAinfo Chicago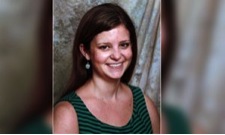 Saint Xavier University (SXU) Health Center's Director of Clinical Services and Family Nurse Practitioner Kathryn Tibbits was recently quoted in a DNAinfo Chicago article that examined whether or not "man colds" are a real thing. Tibbits explained that while many may have witnessed a man be more sensitive to his cold symptoms, medically "man colds" are no worse or no better to have than woman colds.
To view a PDF friendly version of this article, click here.
---