/
/
/
SXU Alumna Kryste'l Jordan participated in prestigious 2016 Virginia governor's Fellows Program
SXU Alumna Kryste'l Jordan participated in prestigious 2016 Virginia governor's Fellows Program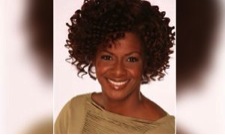 Saint Xavier University (SXU) Alumna Kryste'l Jordan '07 recently participated in the historic and prestigious Virginia Governor's Fellows Program from June 6 through July 29. She was selected out of 300 student candidates to form a 26-member Fellows class. This highly competitive program has been offered to college students around Virginia since 1982; allowing graduating college seniors and graduate students the opportunity to learn directly under individuals working at various levels in state and federal governments.
During the program, Jordan worked with the Secretary of Finance, where she learned how budgeting and spending works within the Commonwealth of Virginia. One of her most memorable projects was working to address a large problem in our nation, the need for best practices for our justice system to support mentally ill inmates.
"As a current Ph.D. student in Public Policy, I can safely say that this opportunity has afforded me to learn from the best and brightest individuals in government," said Jordan. "From the up-close understanding of how state government works, the Fellows Program stands out for the rich, unique experience that it provides to every participant. The relationships that this program helped me build will stay with me for the rest of my life; as I am preparing to work in the federal government, it is without a doubt preparing leaders for generations to come."
To learn more about this program or to apply, please go online.
---