News Alert: SXU's Jeffrey Miller's research was published in Psychology Today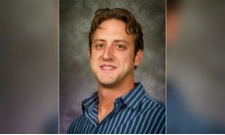 Saint Xavier University (SXU) Department of Psychology Professor Jeffrey Miller's research was recently featured in the August 18 issue of Psychology Today by blogger Linda Wasmer Andrews. Specifically, the article addressed his examination on ambulation and emotions and its impact on those in society.
To view a PDF friendly version of this article, please visit: Psychology Today.
---