News Alert: SXU's Peter Kreten quoted in Radio World on College Radio Day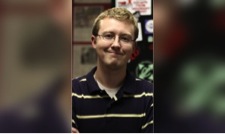 Saint Xavier University's (SXU) Director of Student Media Peter Kreten was quoted in the Wednesday, November 2 issue of Radio World on celebrations planned for the annual College Radio Day. In the article, Kreten discusses what SXU's student-run radio station, WXAV 88.3 FM, has planned for the celebratory day, which he co-founded back in December 2010. Be sure to tune into the LIVE stream and join in the College Radio Day celebrations!
To view a PDF friendly version of this article, click here.
---