OpEd Alert: SXU's Robert Shapiro pens column on Syrian Tragedy in Daily Southtown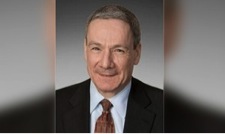 Saint Xavier University (SXU) Political Philosophy Professor Robert Shapiro recently penned an article in the Thursday, Oct. 19 issue of the Daily Southtown. In his article, he recalls the history behind the tragedy that has plagued the nation of Syria.
Prof. Shapiro has 34 years of experience as a litigator and trial lawyer for Barack Ferrazzano Kirschbaum & Nagelberg LLP.
For a PDF friendly version of this article, click: daily-southtown-10-19-2016
---