/
/
/
News & TV Alert: SXU's Robert Shapiro featured in Daily Southtown and FOX 32
News & TV Alert: SXU's Robert Shapiro featured in Daily Southtown and FOX 32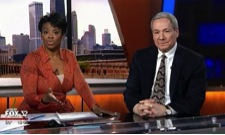 Saint Xavier University (SXU) Political Philosophy Professor Robert Shapiro was quoted in the Tuesday, March 15 edition of the Daily Southtown by reporter Susan DeMar Lafferty. The article addressed the primary elections, specifically focusing on readily available voting options and forecasting voter habits for the upcoming election. Prof. Shapiro discussed the projected voter turnout for both ballots – Democratic and Republican. He mentioned how this year's voting data may appear "skewed" due to the candidate options and how there might be some crossover votes – Democrats voting Republican to vote against Donald Trump.
While election coverage has been a prime topic across all media outlets, the latest upset to hit headlines is the recent terrorist attack in Brussels, Belgium.
Prof. Shapiro served as an expert source during an interview with Darlene Hill of FOX 32's Good Day Chicago on Tuesday, March 22. During the interview, he discussed that while many be extremely fearful to travel, people shouldn't let it overwhelm them, just be vigilant. Additionally, he talked about the various tactics ISIS is utilizing to instill a sense of fear among individuals world-wide.
Prof. Shapiro has 34 years of experience as a litigator and trial lawyer for Barack Ferrazzano Kirschbaum & Nagelberg LLP.
---