/
/
/
News Alert: SXU student's friends host car wash to help in her fight against cancer
News Alert: SXU student's friends host car wash to help in her fight against cancer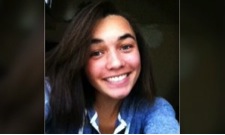 According to the American Cancer Society, one in two men and one in three women will be affected by cancer each year. This life-altering disease has taken hold of one of Saint Xavier University's (SXU) very own students, Tara Hill, junior Communication Sciences and Disorders major with a minor in Psychology. Since March 2014, Hill has battled Ewing Sarcoma where she has gone through rigorous treatments to help decrease her ever-growing tumor in her chest wall. As a result of countless doctor visits and tests, she recently discovered her liver is not functioning properly, which affects how she can metabolize the toxins out of her body. She is currently undergoing further examinations.
In an effort to decrease the medical costs Hill continues to accrue, her friends rallied together to conduct a car wash fundraiser. The group's work was featured in the Tuesday, June 14 issue of Patch.
SXU stands with Tara in her fight against cancer and wish her well!
---