SXU's Fall 2016 Concert Schedule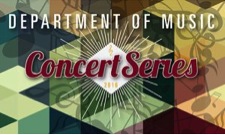 Saint Xavier University's (SXU) Department of Music will host a series of concerts during the fall 2016 semester. All performances are free for SXU students, faculty and staff with a current ID, as well as prospective students. General admission is $6 and admission for senior citizens, visiting students and members of the military is $5. All performances will be on our Chicago campus, 3700 W. 103rd Street. For more information, please contact the Department of Music at (773) 298-3421 or visit SXU's website.
Flute Choir
7:30 p.m., Friday, November 18, McGuire Hall
SXU's Flute Choir will feature the Chicago premiere of Robert Edward Smith's Pavane. The program also includesConcerto No. IV by Boismortier, an arrangement of Louis Moreau Gottschalk's Souvenir de Porto Rico, as well as a medley of famous Russian melodies arranged by Judy Nishimura.
The Flute Choir is comprised of students and community members. Flutists in the ensemble have the opportunity to play a variety of different flutes: Piccolo, E Flat Flute, C Flute, Alto Flute, and Bass Flute. The ensemble plays a variety of music ranging from the Renaissance period to contemporary music and music composed specifically for flute choir as well as transcriptions of music originally written for different instruments or instrumental ensembles.
SXU Jazz Night II
7:30 p.m., Friday, December 2, McGuire Hall
SXU Jazz Night II will feature performances from SXU's Jazz Ensemble and Jazz Combo with special guest trumpeter Roger Ingram, renowned lead trumpeter and educator who began his career in jazz at the age of 16 in the great Louis Belson big band. From 1985 Ingram performed lead in the legendary Woody Herman Big Band until Woody's death in 1987. He has gone on to play lead trumpeter on Wynton Marsalis' Pulitzer-prize winning album "Blood on the Fields" and has worked with other musical giants such as Frank Sinatra, Maynard Ferguson, Ray Charles, Tom Jones, and Harry Connick Jr. Ingram is a Jupiter XO artist and his performance is made possible by a grant from the Jazz Education Network Jazz2U and The Herb Alpert Foundation. SXU is honored and delighted to have Ingram perform on its Chicago campus!
Christmas Spectacular
3 p.m., Sunday, December 4, SXU's Performance Space
SXU's Christmas concert will include performances from the entire Department of Music. Performing groups will include the Wind Ensemble, Jazz Ensemble, Chorale and Chamber Singers, as well as a variety of chamber ensembles. Repertoire will include contemporary works, as well as holiday standards, with something for the whole family to enjoy!
---