SXU hosts 5th Annual Technology Day on August 15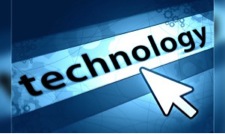 Saint Xavier University's (SXU) Center for Instructional Design and Academic Technology (CIDAT) will host its 5th Annual Technology Day, which is scheduled for Monday, August 15 at SXU's Chicago campus, 3700 West 103rd Street.
SXU is pleased to have Jose Antonio Bowen, president of Goucher College, serve as the keynote speaker. He will address the idea that moving technology out of your college classroom will improve student learning. The following is an excerpt from his address:
"Technology is changing higher education, but the greatest value of a physical university will remain its face-to-face (naked) interaction between faculty and students. Technology has fundamentally changed our relationship to knowledge and this increases the value of critical thinking, but we need to redesign our courses to deliver this value. The most important benefits to using technology occur outside of the classroom. New technology can increase student preparation and engagement between classes and create more time for the in-class dialogue that makes the campus experience worth the extra money it will always cost to deliver. Students already use online content, but need better ways to interact with material before every class. By using online quizzes and games, re-thinking our assignments and course design, we can create more class time for the activities and interactions that most spark the critical thinking and change of mental models we seek."
The day includes breakout sessions designed to bring individuals from across institutions together to discuss innovation:
Technology Trends;
Pedagogical Innovations;
Library and Support;
Assistive Technology;
Online;
Hybrid;
Mobile Devices;
Canvas;
SXU is an approved provider of Continuing Professional Development Units (CPDU) through the Illinois State Board of Education, and each participant may earn up to six CPDU hours. Over the past four years, nearly 400 faculty and staff of SXU have shared their experiences with technology and pedagogical innovation. Beginning two years ago, SXU opened its doors to like-minded faculty, K-12 educators, staff and administrators from the Chicagoland area who were interested in exploring education innovation.
To view more information about the event and registration details, please visit the Technology Day web page. If you have any questions, please sent them to Beth DeCarlo at decarloFREESXU. If you are interested in sponsoring Technology Day, please contact Chris Zakrzewski at zakrzewskiFREESXU.
---