SXU hosts ILMEA Choir-Prep Day on Sept. 24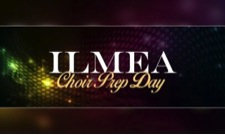 Saint Xavier University's (SXU) Department of Music will host ILMEA Choir-Prep Day on Saturday, September 24 from 9 a.m. to 2 p.m. at the University's Chicago campus, 3700 West 103rd Street. This event is open to all high school students interested in auditioning for the ILMEA Senior Chorus.
Students will work with SXU faculty on the 2016-17 ILMEA audition material including:
Domine ad Adjuvandum – G.B. Martini/ed. Castellini
For the Fallen – Eleanor Daley
Participants will conduct sight-reading and tonal skills workshops with SXU faculty, as well as mock auditions, which will be recorded and emailed to students. Interested students should bring their copies of the audition repertoire. Participants are asked to check in at the Music Performance Space in the Warde Academic Center Room G200.
The cost is $10 of either cash or check to the "SXU Music Department" and includes lunch.
Please visit SXU Website to register. For any additional questions, please contact Laura Bogan, director of Choral Activities at boganFREESXU or 773-298-3425.
---