SXU welcomes Country House Kitchen as new dining service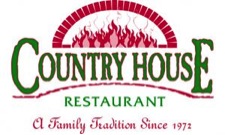 For today's college students, on-the-go lifestyles present a challenge when it comes to finding time to eat, and more specifically, eat well. This year, Saint Xavier University (SXU) is hoping to combat this issue by welcoming a new dining service, Country House Kitchen, to its Chicago campus, 3700 West 103rd Street. This family-owned kitchen service provider is taking the concept of "bought local – made fresh" to a whole other level by creating divine, from-scratch recipes, which use fresh ingredients from local farms, with fresh meats, poultry and fish products purchased from local businesses within the community.
"With today's emphasis on unhealthy eating habits, obesity, and the long-term effects of early childhood and adolescent nutrition, we sought to make a difference," said Paul Boundas, owner and executive chef at Country House Kitchen.
Country House Kitchen has been a family tradition of making food from scratch using fresh ingredients as if every meal were intended for their own children since 1972. They have built their reputation on bringing a passion for food and a desire to work together and listen to its clientele to create venues and menus that operate like a restaurant, where families and friends come together to enjoy the company of others.
"We are a local family business and have a stake in enriching our community and keeping our resources within the community," said Boundas. "We are also hands on and operate ourselves – we do this work first and foremost because we actually care and have fun doing it! We are not driven by hard and fast profit margins, but by creating honest long-term relationships where our customers are heard and are happy – we both thrive as a byproduct of the relationship."
In addition to operating out of their restaurant in Alsip (5400 West 127th St.), Country House Kitchen has been providing on-site service to many other schools and organizations in the community, such as: Morgan Park Academy; P.L.A.I.D. Academy; St. Rita High School; Marian Catholic High School; Mount Carmel High School; Holy Trinity Catholic High School; Brother Rice High School; Elim Christian Services; St. Paul Lutheran; St. Laurence High School; and Timothy Christian Schools.
Through its partnership with SXU, Country House Kitchen will provide fresh, must-have foods for all students to enjoy! From the sensational smells of the dining hall to the new "Cougar Fuel" Smoothie Café in SXU's Shannon Center, there will always be a great dining experience to be had.
"Saint Xavier is excited to join together with Country House Kitchen in support of our shared commitment to our neighboring communities," said Linda Moreno, director of Auxiliary Services. "The partnership is a natural fit, as both the University and Country House are committed to supporting our local communities by delivering the best products and services available."
To learn more about the food options available on SXU's Chicago campus starting this fall, visit the SXU website.
---