SXU double alumna becomes athletic director at Andrean High School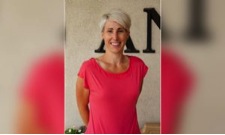 Saint Xavier University (SXU) deems it important to celebrate the accomplishments of its alumni. That is why SXU wants to applaud double alumna, Kelly Fitzgerald, on her new position as an athletic director at Andrean High School in Indiana. Her hard work and valiant efforts have afforded her this wonderful new opportunity.
Fitzgerald graduated from SXU in 2002 with a Bachelor of Arts in social science. In 2005, she received her masters in education administration. Previously, she worked at Roosevelt University as a health and wellness coordinator. In her time there, she created many programs for the students.
Fitzgerald is well prepared and excited to take on her new role. She aims to encourage tradition as well as growth.
"I am excited; I think Andrean has great athletics and a huge tradition and I want to maintain that and make us go forward," said Fitzgerald. "I am looking to help coaches grow on the court and off the court. Also, helping the student athletes find their way in becoming stronger athletes while combining academics and athletics into one to make sure our students are ready for college."
Congratulations, Kelly! SXU wishes you all the best in your position!
---