SXU alumna retires after 44 years of teaching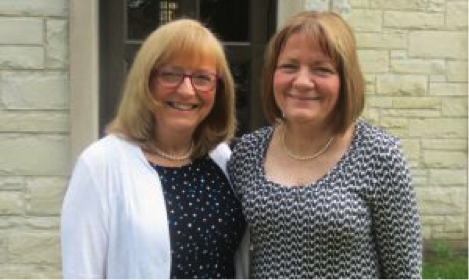 A South Side teacher made headlines in June after she made the decision to retire after serving her community for over four decades. Kathy Florence, Beverly resident and Saint Xavier University (SXU) alumna was a kindergarten teacher at St. Bruno School in Archer Heights for over 40 years. Her friend and colleague, first grade teacher Diane Jagielnik, West Elsdon resident and DePaul graduate, has been teaching beside Florence at the school since 1973. Now, 44 years later, they are taking another big step together: retirement.
Both women had attended and graduated from St. Bruno School together, unbeknownst to each other until they met during their teaching orientation. In their time at St. Bruno School, Florence and Jagielnik have accumulated over 100 unused sick days, a testament to their passion and dedication. Close to 2,500 students have passed through their classrooms. The pair has likened the students, parents and school community to family.
"St. Bruno has a wonderful sense of community--the members of St. Bruno feel like a family," said Florence. "There have been many times when families move to other neighborhoods and select new schools for their children. They often return to St. Bruno, explaining there is nothing else like it."
"The students are much more than students, they are like our children," Jagielnik commented. "It's not just our job to be a good supporter of their educations; it's out passion, it's our lives."
It was not uncommon for Florence and Jagielnik to stay after school to chaperone after school activities and tutor students. Witnessing the growth in their classrooms made it all worthwhile. Florence was excited when her kindergarteners hosted their annual circus and could see their confidence levels boost. Jagielnik beamed with pride when her first graders mastered the art of reading.
Principal Colleen Schrantz praised the dynamic duo and acknowledged their lasting impact.
"They have changed lives by sharing their excitement of learning with everyone around them."
SXU would like to congratulate Florence and Jagielnik for their hard work throughout the years, and wish them a happy retirement! Florence has truly embodied SXU's core values of service and hospitality in her career.
To read more about their story in the DNAinfo Chicago!
---