SXU welcomes award-winning poet Carlos Andrés Gómez on September 27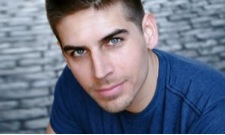 Each year, Americans observe Hispanic Heritage Month from September 15 to October 15, by celebrating the history, culture and contributions of Hispanic and Latino Americans. As a way to celebrate this month, Saint Xavier University (SXU) welcomes award-winning spoken word poet Carlos Andrés Gómez, star of HBO's "Def Poetry" and Spike Lee's #1 movie "Inside Man" with Denzel Washington on Wednesday, September 27 at 7 p.m. in McGuire Hall, as part of his Majority of One College Tour. The event will consist of a full performance set by the artist followed by a book signing and photo opportunity for audience members. This is free and open to the public.
SXU promotes and recognizes the importance behind celebrating diversity among its students, faculty and staff, by establishing it as part of the University's core values. Diversity helps to strengthen SXU's academic programs and educational environment by preparing students to live and work in an international society and global economy. It is a concept that has remained at the heart of SXU's history and will continue to grow alongside the institution for generations to come.
"In honor of Hispanic Heritage Month and the diversity of the Saint Xavier University community, Carlos Andrés Gómez will speak about intersecting identities and empower students to express and embrace their own heritage and identities," said Alexa Zaharris, associate director for student activities at SXU. "He will engage the audience with his personal story as well as spoken word performances. SXU is excited to host a dynamic and well-known speaker during Homecoming Week, as well as to celebrate the Inauguration of SXU's 20th President, Dr. Laurie Joyner."
Hailing from New York City, Gómez has performed at more than 300 colleges and universities since 2006. Author of the groundbreaking memoir "Man Up: Reimagining Modern Manhood" (Gotham Books/Penguin Random House), he has been featured on NPR, TEDx, Upworthy, Central Park SummerStage, and most recently, showcased his talent in MTV's first ever poetry slam alongside hip hop luminary Talib Kweli.
A former social worker and public school teacher, Gómez first made a name for himself by winning the Apollo Theatre's celebrated Amateur Night and later as a member of the renowned Nuyorican Poets Café's slam team. In 2008, he collaborated with Tony Award-winning tap dance legend Savion Glover on Broadway.
"It's amazing to connect with such diverse audiences along this journey," says Gómez, "from a working-class neighborhood in San Antonio to a rural town in Indiana to the beach breezes of Miami to a theater on Broadway. It's the ultimate testament to creativity bringing people together, building a new vision for our world. This is why I do art."
The tour's title, inspired by what Gómez strives to achieve through his work, encourages each person to recognize the powerful agent for change they might be.
As Gómez states, "It's not that one person can make a difference, each one of us does - for better or worse. The question then is: Which one will you be?"
Stay connected with SXU's celebration of Hispanic Heritage Month through highlights on Facebook and Twitter!
For more information, please contact the Student Activities Office at 773-298-5114. This event is sponsored by SXU's Student Affairs, Student Activities, the Hispanic Heritage Month Committee and the Inauguration Committee.
---