Saint Xavier University Celebrates Veterans Day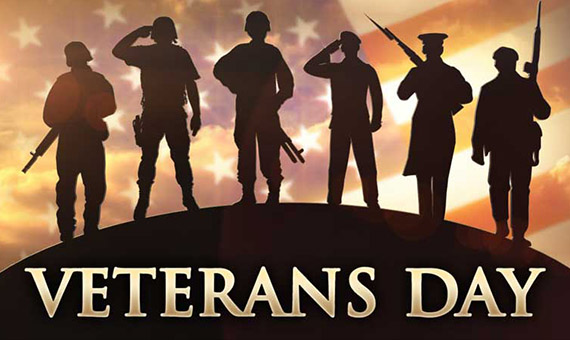 Saint Xavier University (SXU) celebrates Veterans Day tomorrow, November 11, the official holiday that honors all United States military veterans, by honoring their bravery and sacrifice on behalf of the country. We have 88 military students pursuing higher education on the SXU campus where 12 are the spouses or children of veterans.
SXU will welcome all students, faculty and staff to show their gratitude to our student veterans at a Veterans Day Breakfast today at 9 a.m. in the Diner Atrium, with a POW speech to follow at 11:11 a.m. Later tonight, SXU's Student Veteran Alliance (SVA) will be providing food and drink specials across the street at Gilhooley's from 6 to 8 p.m.
SXU believes veteran students are a valuable group that adds to the richness of the school. The University's SVA chapter advocates for student veterans and their families and promotes camaraderie through social support. Additionally, they volunteered with SVA-Illinois and helped out with the Marine Reserve Toys for Tots program and supported the Walk-A-Mile-In-Her-Shoes event in spring 2017 to raise awareness about the effect of violence against women.
All interested service members seeking a higher education degree in a vet-friendly environment should apply to SXU. For more information on the resources available to veterans, please visit the SXU website.
---