SXU's partnership with CourseNetworking featured in Beverly Review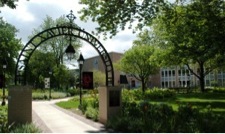 Earlier this spring, Saint Xavier University (SXU) announced a partnership with CourseNetworking, headquartered in Indianapolis, Indiana, that would all University students an opportunity to showcase their academic strengths and level of expertise in their given area of interest. SXU is the first University in the United States to offer such an innovative learning management system (LMS) that might look like Facebook, but offers SXU students a chance to network and build a professional business image that will help prepare them for 21st century employment opportunities.
This partnership was featured in the Wednesday, April 19 print issue of the Beverly Review.
---