Meet Saint Xavier University's Mercy Scholars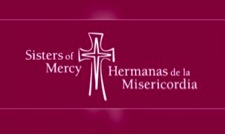 The Office of Corporate, Government and Foundation Relations at Saint Xavier University (SXU) is pleased to introduce the recipients of the Mercy Scholarship Fund awards. They are Brittany Buchanan, Kyeara Aikens, and Bonnie Simmons.
The Mercy Scholarship Fund is made possible by a generous grant from the Sisters of Mercy West Midwest Community, and is aimed at "supporting talented students from ethnic and racial minorities."
Kyeara Aikens is a senior studio art major with a 3.6 GPA. She is from Chicago and attended Dr. Martin Luther King Jr. College Preparatory High School. She works on campus as a gallery attendant in SXU's Art Gallery and as a student desk officer for SXU Public Safety. Aikens is also a volunteer for numerous organizations, including the Greater Chicago Food Depository. After graduation, she hopes to start her career as a concept artist in the video game or animation fields.
Brittany Buchanan is a junior psychology major with a GPA of 3.6. She is from Chicago Heights and attended Bloom Township High School. Buchanan is active on campus as a transitions peer mentor, orientation leader, and Campus Ministry Awakenings Retreat leader, among other roles. She also volunteers for Feed My Starving Children and Port Ministries' Bread Truck. After graduation, Buchanan plans to attend graduate school for organizational leadership with the long-term plan of a career in higher education.
Bonnie Simmons is a senior communications major with a minor in marketing and a 3.5 GPA. She is from University Park and attended Crete-Monee High School. A previous intern for the National Archives in Washington, D.C., Simmons hopes to attend graduate school and become a marketing coordinator for a well-known brand. She has a passion for helping women held back by emotional abuse, and hopes that this passion will make its way into her future career as well.
Each of the three recipients were awarded $5,000 from the Fund and personify the vision set forth by the Fund and the Sisters of Mercy's critical concerns.
---