/
/
/
SXU and Moraine Valley Community College collaborate for nursing majors
SXU and Moraine Valley Community College collaborate for nursing majors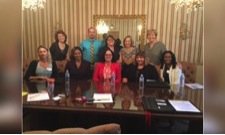 Nursing students often find themselves in a predicament: they may not have the time or money to pursue a full-time, four year minimum education. Saint Xavier University (SXU) understands this issue, and has recently collaborated with Moraine Valley Community College (MVCC) to produce a solution. Both institutions have finalized an agreement which allows students to transfer from MVCC to SXU to further their degree, should they need the extra time or want to cut costs.
Under the arrangement, transfer applicants from MVCC must have earned their Associate Degree in Nursing (ADN), held a minimum 2.75 GPA, and have passed the National Council Licensure Examination (NCLEX). Once admitted to SXU, the students will complete the online program to receive a Bachelor of Science in Nursing (BSN). While both degree options qualify students as eligible for a registered nurse (RN) career, those with a BSN have been proven to earn higher salaries, as it is a more advanced degree. The in depth courses offered by SXU will equip those studying nursing with essential skills and medical knowledge, as well as prepare them for a successful career.
Peg Gallagher, interim Dean of SXU's School of Nursing (SON), is delighted with the agreement, and excited to see what doors it opens up for students.
"We look forward to this strong initiative with our partner, MVCC, in providing their students with the opportunity to obtain their baccalaureate degree in nursing," said Gallagher.
Thank you to MVCC for their cooperation and determination in enacting this agreement. SXU is excited to welcome all students who wish to transfer in and further their degree through our renowned nursing program.
For more information on this excellent opportunity, please contact Charlene Bermele, coordinator of the RN-BSN completion program at SXU at bermeleFREESXU, or by phone at 773-298-3180. To learn more about SXU's School of Nursing please visit the School of Nursing section of the website.
---