/
/
/
Saint Xavier University Welcomes Dr. Judith A. Paice to discuss Medical Marijuana and Pain Management
Saint Xavier University Welcomes Dr. Judith A. Paice to discuss Medical Marijuana and Pain Management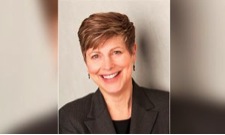 Can marijuana be used as medicine? Dr. Judith A. Paice, Ph. D., RN, FAAN, director of the Cancer Pain Program in the Division of Hematology-Oncology and a research professor of medicine at Northwestern University, Feinberg School of Medicine, believes it can and should be used to ease the pain, nausea, and loss of appetite associated with cancer and the HIV disease. Please join Saint Xavier University's (SXU) School of Nursing for Scholarly Conversations in Nursing with Dr. Judith A. Paice who will explore this timely topic on Thursday, February 9 at 6:30 p.m. in Warde Academic Center's Butler Reception Room on the Chicago campus, 3700 West 103rd Street. Admission for the talk is $20, which includes hors d'oeuvres and beverages. A cash bar will be available and registration is required by Friday, February 3.
Currently, 28 states have legalized the use of medical marijuana. However, marijuana is still a schedule one narcotic, so federally it's still illegal and cannot be taken across state lines because that would be considered a federal offense. Dr. Paice will discuss the many misconceptions around the use of medical marijuana as well as the cost, usage, history, and benefits of the drug.
Dr. Paice is a full member of the Robert H. Lurie Comprehensive Cancer Center and has served as president of the American Pain Society as well as secretary of the International Association for the Study of Pain.
This event is sure to be a success, as its already turned the heads of some media outlets:
DNAinfo Chicago
CBS Local Events
Everyblock
Saint Xavier University School of Nursing in conjunction with Sigma Theta Tau, Alpha Omicron Chapter, and SXU Alumni Relations proudly presents Scholarly Conversations in Nursing. For those interested in attending, 1.0 Continuing Education Units (CEU) will be awarded.
---