Journalist Heidi Schlumpf to Speak at Catholic Colloquium – Oct. 5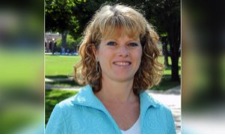 On Thursday, October 5 Catholic Journalist Heidi Schlumpf will speak at the Catholic Colloquium Lecture Series at Saint Xavier University. Hosted by the Office for Mission and Heritage and the Department of Student Media, the lecture will be held from 6:30 to 8 p.m. in the Butler Reception Room, Warde Academic Center. Schlumpf holds master's degrees in theological studies from Northwestern University and the University of Notre Dame. Her topic that evening will be "Voices and Trends Influencing Catholic Media Today." The lecture is free and open to the public.
For more information, contact the Mercy Ministry Center at 773-298-3900.
---