SXU's Robert Shapiro talks more on Comey testimony on WGN Radio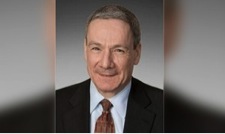 Saint Xavier University's (SXU) Political Philosophy Professor and International Relations Expert Robert Shapiro recently served as an expert source during an in studio interview at WGN Radio 720 AM. During the interview, he spoke with WGN's Rick Pearson and discussed the former FBI Director James Comey's testimony, President Trump's response and where all of this may lead.
Prof. Shapiro has 35 years of experience as a litigator and trial lawyer for Barack Ferrazzano Kirschbaum & Nagelberg LLP.
---