SXU hosts 'Tribute to Peace' prayer service on April 28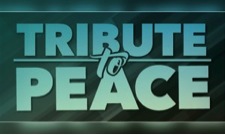 Join Saint Xavier University (SXU) for its "Tribute to Peace" prayer service scheduled for Friday, April 28 from 1:30 to 3:30 p.m. in McGuire Hall. Hear from a diverse community of individuals who live in Beverly/Mount Greenwood/Park Manor area who will share their stories that cover an array of topics, from life on the South Side of Chicago to what the educational journey was like in the 1960s. There will be music, engagement, and art! Anyone is welcome to attend this prayerful event!
This event is meant to encourage thought-provoking conversation in a peaceful, respectful environment. For more information contact Dr. Eileen Quinn Knight at 773-298-3211.
---