SXU's WXAV partners with Mother McAuley athletics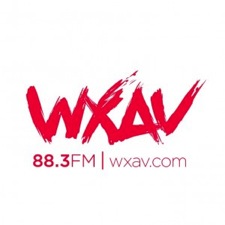 Saint Xavier University (SXU) is excited to announce the new alliance between its radio station, WXAV 88.3FM, and Mother McAuley Liberal Arts High School athletics. The student-run media outlet will cover McAuley sporting events, such as volleyball, including pre and post-game coverage. In hopes of furthering the relationship, WXAV is currently working toward routinely reporting on McAuley's athletics to integrate them into its sports programming and website content.
For more than 25 years, WXAV has influenced the concept of college radio through its programs and execution. It has received over a dozen awards from the Illinois Broadcasters Association (IBA), including eight from first place. Twice, IBA has awarded WXAV second place (2003 and 2013) in the Silverdome Awards for Public Affairs programming, beating out bigger names such as 101.9FM The Mix and WGN-AM. A number of publications have also recognized it as one of the top stations, including the Chicago Tribune and Paste Magazine. With its renowned success in broadcasting SXU's athletics, WXAV is now reaching out to a larger community audience through showcasing high school sports.
The idea to collaborate was introduced when WXAV decided to appeal to a broader range of community listeners. What better way than announcing high school sports matches? Given Mother McAuley's incredibly strong athletic program, it was an easy decision to form a relationship. An even better reason for the pairing lies in the fact that SXU and McAuley are sister institutions. The new program not only forms a better community relationship, but a firmer bond between Mercy schools.
Peter Kreten, director of Student Media for SXU, is thrilled with the new affiliation.
"WXAV and Saint Xavier are incredibly excited to work with sister institution Mother McAuley High School in broadcasting their athletic competitions on the airwaves of WXAV, providing our students and their students the opportunity to hone their broadcasting skills," said Kreten.
Similar to covering SXU's athletics, the students who manage WXAV must follow a process in featuring McAuley's sports teams. To begin, they must work in conjunction with the athletic director at McAuley to develop a basic broadcasting schedule. Next, there is a committee for student media that focuses on sports, who complete research on the competing teams, form a broadcasting crew and nail down a producer for the studio.
Announcers for the games will consist of the following three students: Sean Anderson, a resident of Oak Lawn; Christine Manika, from Burbank; and Mike Rankin, a Palos Hills resident. All three primary broadcasters are senior communication majors who have served WXAV in crucial ways. Folks can tune in to 88.3FM to listen to coverage of the games, or they can listen to WXAV online. Coverage can also be streamed through the TuneIn Radio app on mobile devices.
Don't miss out on the exciting, live coverage of the sports games throughout the year. A schedule of upcoming broadcasts can be found on the WXAV website under the sports page.
---