SXU Hosts Upcoming Cougars Connect: Career Networking Night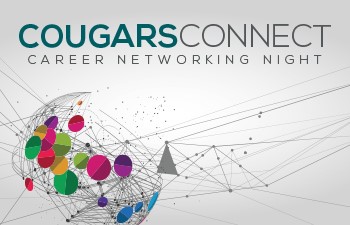 Saint Xavier University (SXU) provides students with many opportunities to develop their leadership skills and recognize clear college-to-career pathways. In that spirit, SXU's Career Services hosts several networking events throughout the year. On Thursday, September 27, students of all majors and levels are invited to participate in the Cougars Connect: Career Networking Night.
Hosted in the Butler Reception Room, this event provides students with the chance to meet prominent alumni professionals and hear their secrets and advice to finding career success after graduation. This will also be a remarkable opportunity for students to bring questions and a desire to learn more about how alumni have applied their SXU degrees to their professional endeavors. There will also be stations to help students enhance their LinkedIn profiles and provide free headshots for professional portfolios.
"The networking events are such a unique chance for students of all levels to sharpen their skills," said Jodi Martin, assistant director for Career Services. "First-year students get to learn about possible career paths and organizations while upper-level students get to practice their networking skills and start building their professional networks. No matter what major a student is studying, having these opportunities to develop these skills is incredibly important. Networking Night is designed to have something for everyone and help all our students' transition from the classrooms to successful careers."
For more information on Career Services or for questions about Cougars Connect, email Jodi Martin at malloymartinFREESXU.
---