Join alumni for "Beautiful: The Carole King Musical"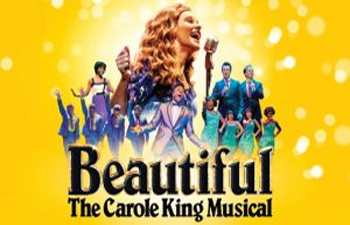 From the back rooms of the legendary 1650 Broadway "Music Factory" to the stage of Carnegie Hall, Beautiful tells the inspiring true story of Carole King's remarkable rise of teenage songwriter to the Rock and Roll Hall of Fame.
Join Saint Xavier University's (SXU) on January 21 to witness this musical marvel at the Cadillac Palace Theatre, 151 West Randolph Street, Chicago. A bus will depart from the Shannon Center at 12:30 p.m. and the performance will begin at 2 p.m. Admission is $58 per person and includes: theater ticket and coach bus transportation.
For additional information, please contact Alumni Relations at 773-298-3316 or alumniFREESXU.
---