Congressman Lipinski Announces NSF Grant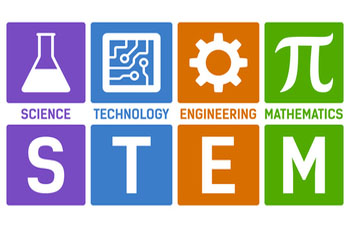 Congressman Daniel Lipinski announced on September 6 that Saint Xavier University (SXU) has been awarded with a $1.46 million grant from the National Science Foundation (NSF) to support underserved students pursuing a career in the science, technology, engineering and mathematics (STEM) fields. Congressman Lipinski of the Illinois 3rd District serves on the Committee on Science, Space and Technology as well as co-chair of the Congressional STEM Education Caucus. He is currently the top Democrat on the Subcommittee on Research and Technology, where he was formerly the chair and wrote the bill reauthorizing the NSF.
"This grant will be a great help as Saint Xavier advances its commitment to training students for careers in STEM fields," said Congressman Lipinski. "As a former teacher and one of only a dozen engineers in Congress, I believe strongly that improving STEM education for everyone is among the most important steps we can take to ensure that America remains the most technologically innovative countries in the world."
This grant will go on to: create a STEM Studio gathering space for a community of SXU scientific scholars, provide academic support strategies for undergraduates in science courses, establish research opportunities for students and faculty, and implement a networking opportunity and curriculum enhancements.
"We are honored for the opportunity to expand STEM education for our undergraduate students," said Saint Xavier University President Laurie M. Joyner. "With this support, we will be able to offer more high-impact learning experiences along with the academic support students need to stay on track to complete their studies toward a career in a STEM field following graduation. It is because of our committed SXU community that our institution continues to actualize its mission of educating the underserved for lives of meaning and career success."
This new initiative will begin in October and will be led by a diverse cross-department team working to further improve Saint Xavier University's STEM programs and student opportunities.
Read Congressman Lipinski's announcement or learn more about SXU's first award as a Hispanic-serving institution.
---