TV Alert: SXU's Robert Shapiro Interviewed on WGN-TV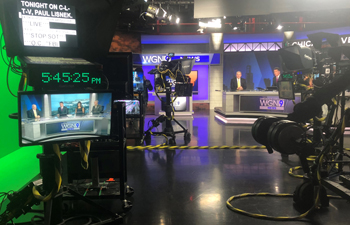 Saint Xavier Univerity's (SXU) Political Philosophy Professor Robert Shapiro recently appeared as an expert panelist during the WGN-TV LIVE 5 p.m. broadcast on Thursday, September 27. During his interview, he discussed the recent testimony of Supreme Court nominee Brett Kavanugh before the committee of U.S. Senators and how these proceedings will leave lasting impacts on the process by which nominees to the Supreme Court are placed on the Bench.
Prof. Shapiro has 35 years of experience as a litigator and trial lawyer for Barack Ferrazzano Kirschbaum & Nagelberg LLP.
---