Renowned choir from Ireland to perform at SXU on March 13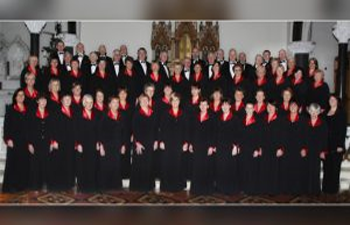 Join Saint Xavier University (SXU) for a culturally-enriching experience as we welcome the renowned Duhallow Choral Society of Kanturk, Ireland to perform on campus. The event is scheduled for Tuesday, March 13 at 7:30 p.m. in McDonough Chapel, with a cocktail reception to follow. This concert is free and open to the public.
The Duhallow Choral Society was established on March 6, 1996. Throughout the years, they have toured New York, Germany, Poland and Rome. They've been honored to have performed at the highest level for dignitaries such as Ireland's President Michael D. Higgins, Cardinal William Levada of Rome and U.S. Senator Hillary Clinton.
This year, they will be flying over to Chicago all the way from Kanturk, Ireland with a choir of 50 members. The choir will be performing a range of musical genres such as, sacred church, classical and traditional. The choir will also be traveling with their current music director Sharon Reidy, a native to South Africa with a distinguished musical career.
The Duhallow Choral Society has expressed immense excitement to perform on a campus that has such rich and historical connection to the Sister of Mercy, whose work began in 1827 in Dublin, Ireland.
Seating will be limited, so please reserve your free seat today! To reserve your seat for the event, please contact Mary Kay Marmo in the Arts and Humanities Department at marmoFREESXU or call 773-298-3231.
For more information about the Duhallow Choral Society, please visit their website.
---