/
/
/
SXU appoints new Vice President of Finance Administration and Chief Financial Officer
SXU appoints new Vice President of Finance Administration and Chief Financial Officer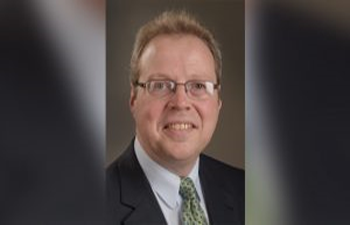 Saint Xavier University (SXU) is proud to announce that Daniel Klotzbach has been appointed to Vice President for Finance Administration/Chief Financial Officer (VPFA/CFO) beginning December 11, 2017. His exceptional credentials, extensive experience and passion for the mission of SXU, allowed for him to rise to the top of an impressive candidate pool.
"I am pleased to be a part of the SXU community and look forward to working with the many dedicated and talented faculty and staff to help further the mission of the University," said Klotzbach.
Klotzbach aspires to continue to build upon the financial groundwork that's already been laid. Through working with the University president and the senior leadership team, he hopes to continue to further the institution's mission with financial integrity and build a solid financial base to allow SXU to grow and flourish.
"The depth of Dan's financial experience, his commitment to mission, and his interest in making a difference in the lives of others as well as the institutions he has served are obvious," said President Laurie M. Joyner, Ph.D. "I look forward to welcoming Dan to the senior leadership team and working with him on our strategic challenges and opportunities."
Klotzbach comes to SXU having served as Vice President for Business and Finance at Illinois Wesleyan University for 13 years. Prior to this position, Klotzbach served in a number of leadership roles at Edgewood College (Wis.), Mount Mary College (Wis.) and Houghton College (Ny.). He earned his bachelor's degree from the State University of New York at Geneseo and his MBA from St. Bonaventure University.
---