SXU appoints new Director of Campus Ministry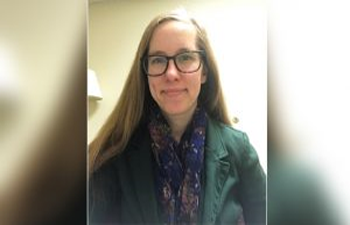 Saint Xavier University (SXU) is pleased to announce that Deirdre Kleist has been appointed to director of Campus Ministry beginning the spring 2018 semester. Her comprehensive experience and passion for Mercy education made her an immediate standout to recruiters.
"I am grateful for the warm welcome I have received in my first few weeks at the University, and I look forward to bringing my educational and professional experiences into my role," said Kleist.
Kleist seeks to give students a positive and formative college experience, while engaging students in more opportunities for service and exploring complex issues from a faith-based perspective. By becoming a trusted leader and resource on campus, Kleist hopes to use her own experiences in Campus Ministry to help others grow in their faith.
As a graduate of a Sisters of Mercy high school, Kleist was excited for the opportunity to return to her roots, "I look forward to embracing the mission of Saint Xavier University and continuing to build up a culture of faith, compassion, and service," said Kleist.
Kleist comes to SXU having worked with the Archdiocese of Chicago's Amate House. Being an alum of the program, she served alongside young adults who were committed to full-time service, as well as traveling the country to recruit new volunteers. Kleist earned her bachelor's degree from Stonehill College and her Master of Divinity from the University of Notre Dame.
---