SXU Celebrates 175 Years of the Sisters of Mercy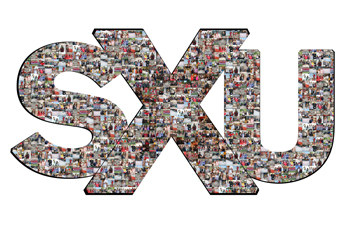 Inspired by the works of Jesus and their founder Catherine McAuley, the Sisters of Mercy continuously envision and work toward creating a just world for the poor, sick and uneducated. Since their arrival in the United States 175 years ago, these women of faith have committed their lives to God and their resources to serve, advocate and pray for those in need around the world. The group led by Mother Frances Xavier Warde who arrived in the United States in 1843 attended to the sick in their homes, visited prisoners, established hospitals and opened schools -- one of which we now know as Saint Xavier University (SXU).
SXU owes its entire history to the Sisters of Mercy and is honored to celebrate the 175th anniversary of their arrival in America and the beginning of their enduring legacy of service. Answering the call to perform 175 "acts of Mercy", SXU has joined the countless groups and ministries from all across the country who worked tirelessly to achieve this goal.
At SXU, many organizations, departments and offices rose to the challenge of performing these acts of Mercy. Human Resources created 175 gift bags to be donated to local homeless shelters; Information Technology (IT) sent 175 desperately needed toiletry bags to Haiti; the Graham School of Management donated 175 Thanksgiving meals to Operation Blessing and the Catholic Charities of the Archdiocese of Chicago to go to families in need; Records and Advising joined Tau Sigma from the School of Nursing and Health Sciences to donate 175 personal items to BEDS Plus Homeless Shelter; Campus Ministry organized the creation of 175 hearts for the neonatal intensive unit; faculty in the College of Arts and Sciences created 175 Blessing Bags; Student Activities decorated 175 IV bags to be sent to the local children's hospital; University Advancement donated 175 pairs of socks; University Relations gathered 175 photos of "Mercy in action" to be unified in a mosaic forming the letters: SXU; and SXU President Laurie M. Joyner wrote 175 personal notes of gratitude.
SXU is proud of its Mercy mission and heritage and is dedicated to inspiring service for the common good. As a Mercy university, Saint Xavier University challenges its community to teach, learn, respect and act not only for themselves but for others.
---