SXU Hosts Ash Wednesday Services on March 6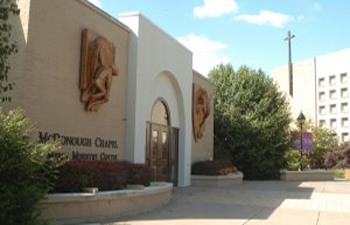 Saint Xavier University will host a number of services on Wednesday, March 6, on Ash Wednesday, the beginning of the season of Lent.
Mass will be held in McDonough Chapel at 8 a.m. and Cardinal Cupich will celebrate at noon. Prayer services with the distribution of ashes will also be held in McDonough Chapel at 2:30, 4:30 and 6 p.m.
All are welcome to join in prayerfully beginning the journey toward Easter together.
---